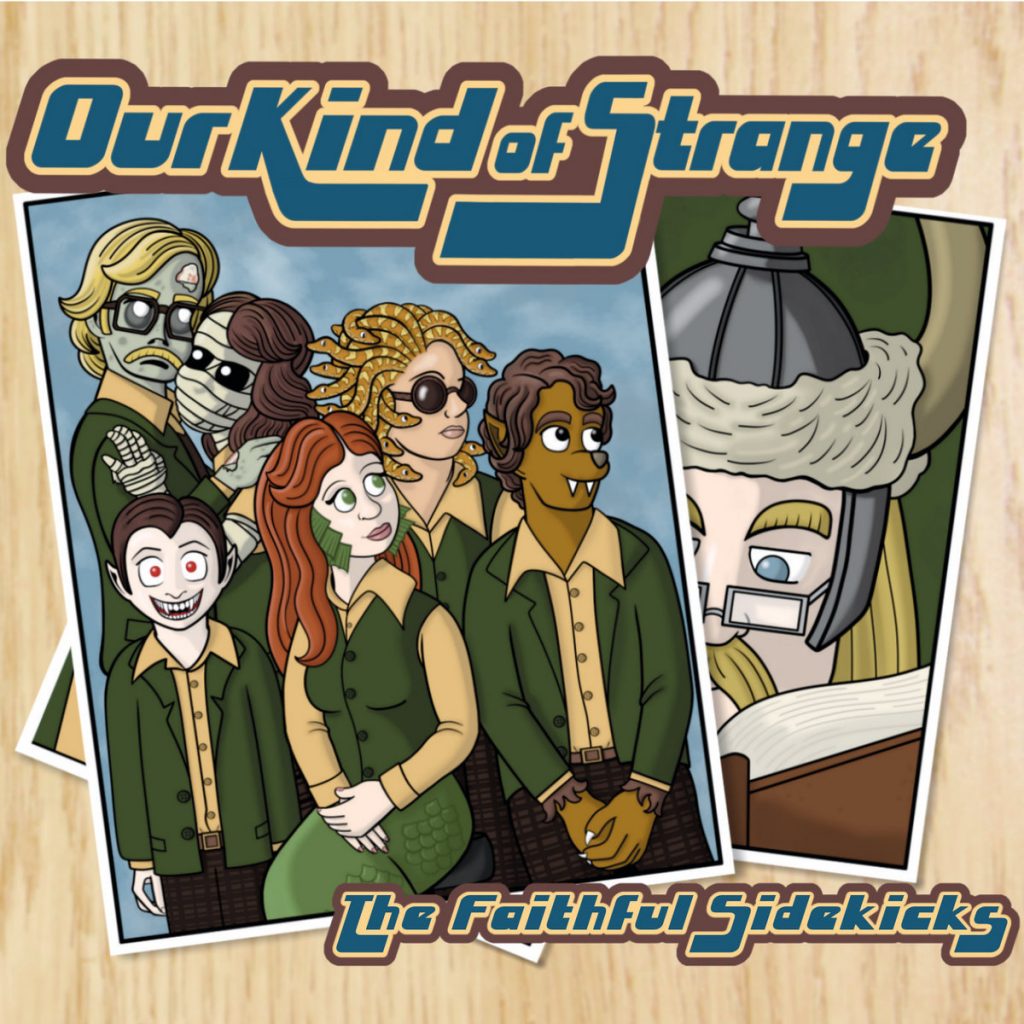 Our Third full length CD – Our Kind of Strange – is out and available for sale or streaming! Stream it on Spotify, Apple Music, Bandcamp or wherever you get your music.
14 songs about board games, video games, monsters, The Princess Bride, Avatar The Last Airbender, Lutefisk, and more!
`We are so proud of this CD. A big thank you to all our collaborators for making this album special! And a huge thank you to all our Kickstarter backers for making this CD possible!